05 Mar

Why Managed IT Support Services Are Significant?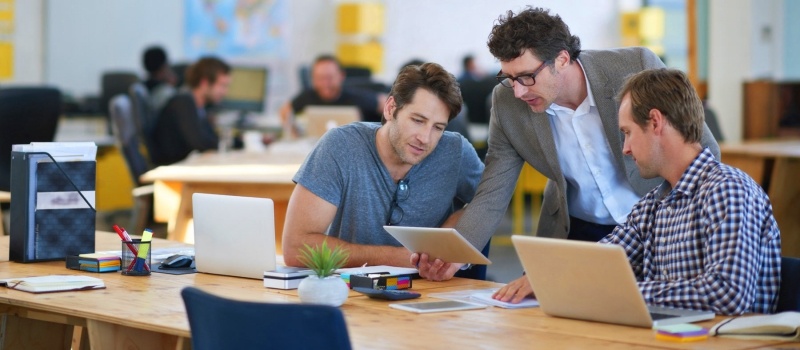 Managed IT support services are a pivotal part of today's ever-changing business environment and the firms have to outsource IT services for maximum utility. It is now considered as the most important part of effective communication and securing the company's data. One should always see the advantages and disadvantages of outsourcing or internal support and if the company goes for outsourcing, researching about the various IT support and services companies will be helpful in choosing the best company for you. Checking your business requirements will give you an insight of kind of support you need. It's important to choose a trusted partner for your business so that they contribute to your current working and growth.
Here are a few benefits of managed IT support services which make it crucial for companies to get these services.
Great Return On Investment On IT Support Services
When you invest on managed IT support services, they give a good return on investment. Managed IT support services eliminate any need of full time IT support by giving you a constant system and network. After hiring them, the company doesn't spend on maintaining servers and security which reduces a lot of costs and free up space for other needs.
Makes The Entire Working More Efficiently
When you get outsourced IT services, you can focus entirely on your business without being worried about any issues of systems and network. Moreover, you can spend that time on making the entire process smoother by training the employees with new trends of the market to lead in your business. When you select an experienced outsourced IT support company, they assure that the servers are maintained and back-ups are done periodically. They adhere to every procedure according to the industry standards and update to make the best out of technological development.
Enhanced Security and Compliance
Due to many variations of technology which store and transmit data through various servers, operating systems, smartphones, tablets, laptops and many more interfaces. When the data is stored and transferred to the devices, it's important to keep it secured. Due to various cyber-attacks, the business owners are in fear of losing their important data in a security breach.
The managed service providers are aware of every risk and share examples to avoid any data and compliance practices which give rise to such events and harm the company. They address the business owners about any forthcoming concerns of compliance, specifically in legal and banking industries where it's a major concern. Such industries should work with an authorized provider so that can proficiently implement the policies, security protocol, and procedures.