02 Aug

Outsourced IT Services in Miami

As a leader in the IT industry Telx Computer has been providing high level outsourced it services throughout Miami FL for nearly a decade. Our outsourcing services has helped expand our clients IT capabilities as needed with exceptional service and support. In addition, Telx is offering fixed-price support programs that keep your IT spending under control and deliver proactive network monitoring and support.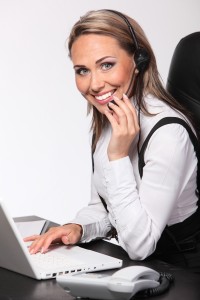 The environmental and social challenges the world is facing today require creativity and collaboration to overcome. Information technology (IT) plays a key role in addressing many of the challenges this generation is confronted with. At Telx, we enable people to tackle these issues with the innovative use of the IT services we outsource to businesses.
Here at Telx we maximize the value of the IT investments by building a resilient information infrastructure that requires skilled technical professionals to transform products into IT solutions that address any business challenge.
One of the many things Telx implements as a vital stage for building a relationship with its clients are the IT Service membership packages. These packages are delivered to the customer by 3 layers and depending on the necessity of each client's industry, the client can choose the right level that fits their business.
Building trustworthy relationships throughout the membership process between Telx and every client was one the greatest innovations Telx brought from the start.
Outsourced IT from Telx Computers Include:
• Maximized efficiency of client's IT needs.
• Reduced risk and minimal system downtime during data and system migration.
• Minimized impact to service levels during upgrades.
• Manage your information infrastructure through cost-effective, 24×7 intelligent remote monitoring and management based on defined service level objectives.
•Cost effective, yet excellent IT service delivery and support
Whether an organization needs immediate help or is seeking an affordable and dependable IT company, Telx ranks as # 1 choice in technological support. With the experienced technical staff, certified technical support, consultants and engineers, Telx has the resources and expertise to overcome any IT challenge that may occur — quickly and efficiently.
Just because Telx Computers provides outsourced IT services, does not mean we don't visit you at your business. Our on-site services puts a team of experts at your business when needed, guaranteed to arrive within 3 hours of the service call being placed. 24×7 Help Desk Services with High-quality remote support— every hour of every day when needed, Telx is a phone call away.
Cloud Services with s full suite of online IT services in Miami, Telx's data center is secure and always available 24/7 with top layer of backup system for emergency situations