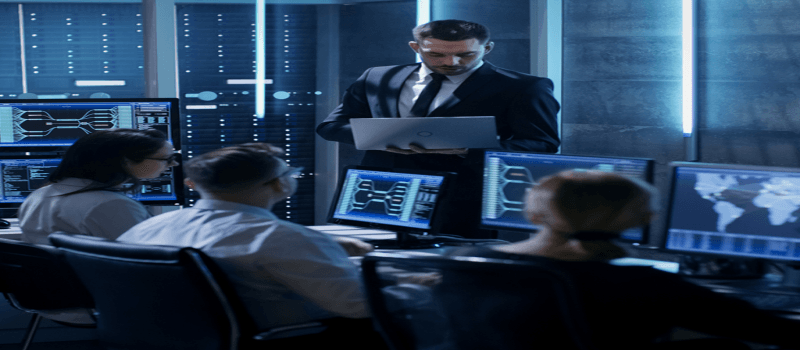 04 Jan

Benefits of Managed IT Services Miami Your Business Must Know

Managing networks and computer systems always baffled organizations. In these modern times, everyone needs a solution to their problem as quickly as possible. A managed IT services Miami can help you in your cause.

There is no denying that the channels in present scenarios are very complicated and organizations cannot manage such complex networks on their own. That is where managed IT services play a determining role. Hiring IT services saves your time from tedious network practices which they can invest in other productive tasks such as strategizing and planning.

The question of the hour is what benefits you will get when you hire a managed IT service in Miami. Let's address this question in this post.
Robust Network Establishment
It is one of the significant benefits of hiring a managed IT service. When you hire an IT service for your organization, they will help you to establish your initial network. They will guide you to decide which type of networking will be ideal for your business premise. Whether you need a cable networking or you are interested in the cloud networking, managed IT services in Miami will be beneficial for you. Cloud networking is trending nowadays as it enables you to access data related to business from any corner of the world.
24/7 Support
It is the luxury you will have when you hire IT services. You can enjoy 24/7 support from them. The networks and computers are reliable nowadays, but there are people who might encounter some issue from time to time. In those times, 24/7 customer support will be your best bet to tackle any issue in the network. It also saves loads of time for your organization.
A Fixed Fee Model
These days managed IT services offer a fixed-fee model which you can purchase. It will cut any extra cost and make the services affordable and cost-effective. In case of any unfortunate events such as a ransomware attack or any DDoS attack, your IT services will make sure that either these attacks don't hurt your business. They might charge a bit extra, but these charges are not very expensive. They only imply in the event of removing the malware.
Reduced Staff Management
When you hire managed IT services Miami, they provide you with the supporting staff. The best part here is, you don't have to control them. The IT Company will do it for you. The IT staff consists of an onsite technician who will handle all the networking operations.
Winding It Up
So, does your organization need IT staffing? Managed IT services Miami will cater you the assistance. Choose the right one and experience a hassle-free IT management of your organization.