16 Dec

Simple Steps Before Contacting IT Support
Before Contacting IT Support, Try These Simple Steps
Here at Telx we are always available and willing to help you on whatever issue your computer or network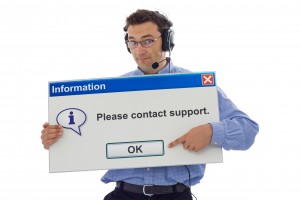 environment might have. However, there are some simple steps that you as a user can take before calling our Help Desk department. These steps will help you and our support agents identify the issue and solve it promptly:
Restart the Computer:
This will fix most simple problems on PCs.
Check Connections:
Make sure all the cables are properly connected. You should make sure you mouse, keyboard, monitor and network cables are properly connected. If you are calling regarding a printer problem, check the printer cables and restart the printer.
Check the Power:
Ensure your hardware is turned on. Make sure you see power lights (mostly green) on your monitor, PC tower and printers.
Check Network Access:
If you are having network connectivity issues, try to open any website. This can help you identify an issue with a specific application or with the general network.
Follow these simple steps before calling our support Help Desk. Whatever the issue, bring it on, we can handle it!