23 Nov

Outsourcing your network services is a great idea to focus on your business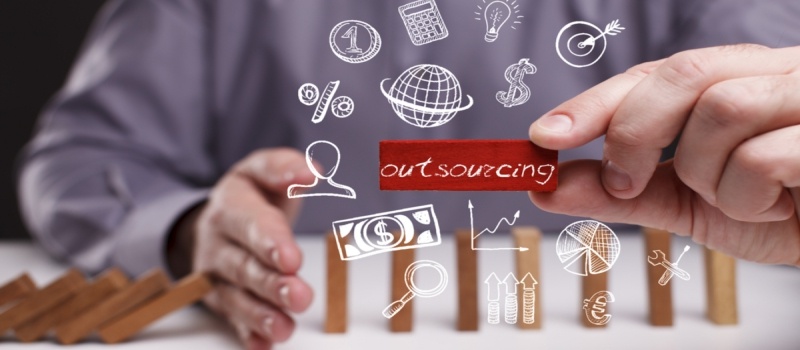 The most important thing which needs to be considered is the handling of the organization's tech network. As most of the businesses nowadays run on technology and whenever some tech problems are encountered, they consequently cause real business problems.
One of the most common problems that may exist in your business could be- email server down for hours due to the network failure. This could seriously impact your business as you will not be able to update your customers regarding some important delivery. Other than this, there might be some problem in the VOIP office phone, website server down etc. These all can hamper the smooth functioning of an organization.
So managed it support will be the best option as it will save your time and cost too.
Manage your business smartly with network outsourcing

You can focus on your business if you outsource your network requirements to some other company. Outsourcing network services will help you stay focused on how to grow your business and takes off the network services task from your hands.
Outsourcing your network services reduces the labor and IT costs. Although these services will incur some cost monthly this cost will be less as compared to the cost associated with the in-house employee who would be providing its services.
Network services Miami have strong and experienced staff who have years of expertise in delivering the quality services. They have the latest the technological infrastructure and vast knowledge in various areas and provide you with the best services possible to meet your business needs.
In case you have a small business venture, space is a matter of concern. So if you do not have a server room in your company you can use it as a meeting room or a break room. So outsourcing can help you vacate some space in your organization.
Network service providers offer 24/7 services, it doesn't matter what kind of problem it is and when it happens. Hiring managed it services ensure that the facilities are always available so when you outsource the network solutions you have to share network space with them and consequently costs are also shared and become manageable.
Things you need to know before outsourcing network services

Make sure that the company you are hiring to meet your tech needs and delivers the services effectively. You need to consider the speed and performance of the company.
You must check how reliable are their network services, you must approach IT support Miami which is a large outsourced IT company you can rely on. They are quite responsive if you need any extra support.
So it is a great idea to outsource your network services because as the company grows, the more complex your network becomes. So a team of IT specialists will be able to provide the best possible services to fulfill your business deadlines.