20 Jul

Android Rooting
What is Android Rooting?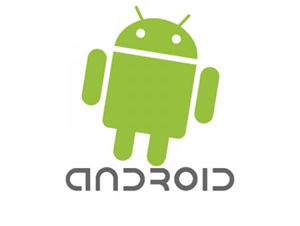 Rooting your Android phone is term you are bound to hear at some point. Especially if you own an Android and definitely if you are someone who loves to customize their technology. With over 500,000 Android activation's each day we decided to give you a basic introduction into the world of rooting and to let you decide if it's something you'd like to do.
Android Rooting is the process by which you regain administrator access to your phone. Even though Android is an open source operating system you still don't have full administrator rights to do what you please. Back when the iPhone launched in 2007 the hardcore techies quickly realized the true potential of the device, and the cruel software limitations that Apple had sealed it with. What became 'Jailbreaking' on iPhone was quickly translated to other platforms as well, and when the world saw the first Android back in 2008, the term "Rooting" was born.
Why Users Are Rooting Android Phones & Tablets?
The main reason people root their Android device is for freedom and control. When you root your Android phone or tablet you gain full control over your system and can tweak it to your liking.
Improved Performance: There are applications available in the Android Market that will allow you to speed up your phone's processor considerably. Think of it as adding turbo to your car engine. It will also considerably extend battery life on your device.
Alter System Files: You can replace many parts of the "Android Core" which include the ability to add new themes, edit the core apps (maps, calendar, clock, etc) and change the boot images.
More Application Choices: You will be able to install apps that are only compatible with rooted phones, some of these apps include an app that will allow you to take a screenshot of your phone, overclock your device and use it as a modem.
Baseband: Rooting your device grants you the ability to update the Basebands on your phone. The Baseband is what controls the radio on your device. By updating to the newest basebands, you can potentially improve the signal, quality of your phone calls and even your 3G reception.
Backing up your device: The ability to easily backup all of your applications and data is one feature that has been missing on the unrooted Android devices ever since their appearance. But if you root your device, backing up everything on your phone becomes a simple task. Titanium Backup is a must have application for anyone who has rooted their devices and wants to backup and restore their phones.
Install applications to your SD CARD: One of the most talked-about feature (or disadvantage) of any Android device is the limitation where you can install applications only in the phone's internal memory and not the SD card. While Google may reason that SD cards are slower in general and cannot run apps as effectively as internal memory, fact of the matter is that most Android devices do not come with massive internal storage spaces, and hence greatly limit the number of applications that can be installed at a time. With rooted devices, you can use programs, which will copy ALL your applications to a SD card and will also store future builds in card. Freedom to choose!
Latest Android OS (Operating System): With many carriers holding back the updates to the latest Android operating system, rooting your device will give you the option to install any current and future Android Operating Systems including numerous custom made Systems that correlate directly with your needs.
Wi-Fi and Bluetooth Tethering: After having rooted your device, you can also use Wi-Fi or Bluetooth to share your cellular data connection with your laptop, PC or other phones that do not have this ability. The application works like wireless connection in your home and will get you up and running online on your laptop or PC in no time. Similarly, tethering can also be achieved over a Bluetooth connection.