06 Jan

The 2010 Consumer Electronics Show
Did You Catch the 2010 Consumer Electronics Show?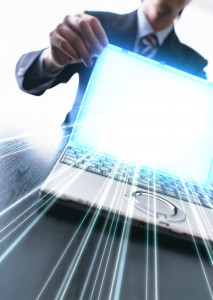 CES, or International Consumer Electronics Show, is a huge technology focused trade show. It opens it's doors every January in Las Vegas and attracts thousands of technology journalists as well as people in the technology business. The show is not open to the public.
The show has just started and major companies are displaying their latest products:
Intel is displaying their latest technology compatible with their new Core i family of processors.
Asus is particularly unveiling a new brand of tablet PCs, the Eee line-up. These are mostly based on the Android platform but some of their Slates run on Windows OS.
Apple hasn't announced anything yet but some Chinese manufacturers will display cases for an unannounced iPad2. These cases let us think that the iPad2 will be thinner with a look more familiar to iPod Touch owners.
Netgear is displaying their latest HD 802.11n technology which will allow consumers to stream HD content at higher speeds over a wireless network.
Epson is planning to launch more WorkForce 60 printers. These printers have a high sheet paper capacity.
These are only few of the hundreds of companies that will try their best to display their latest technology and consumer products this year at the CES.